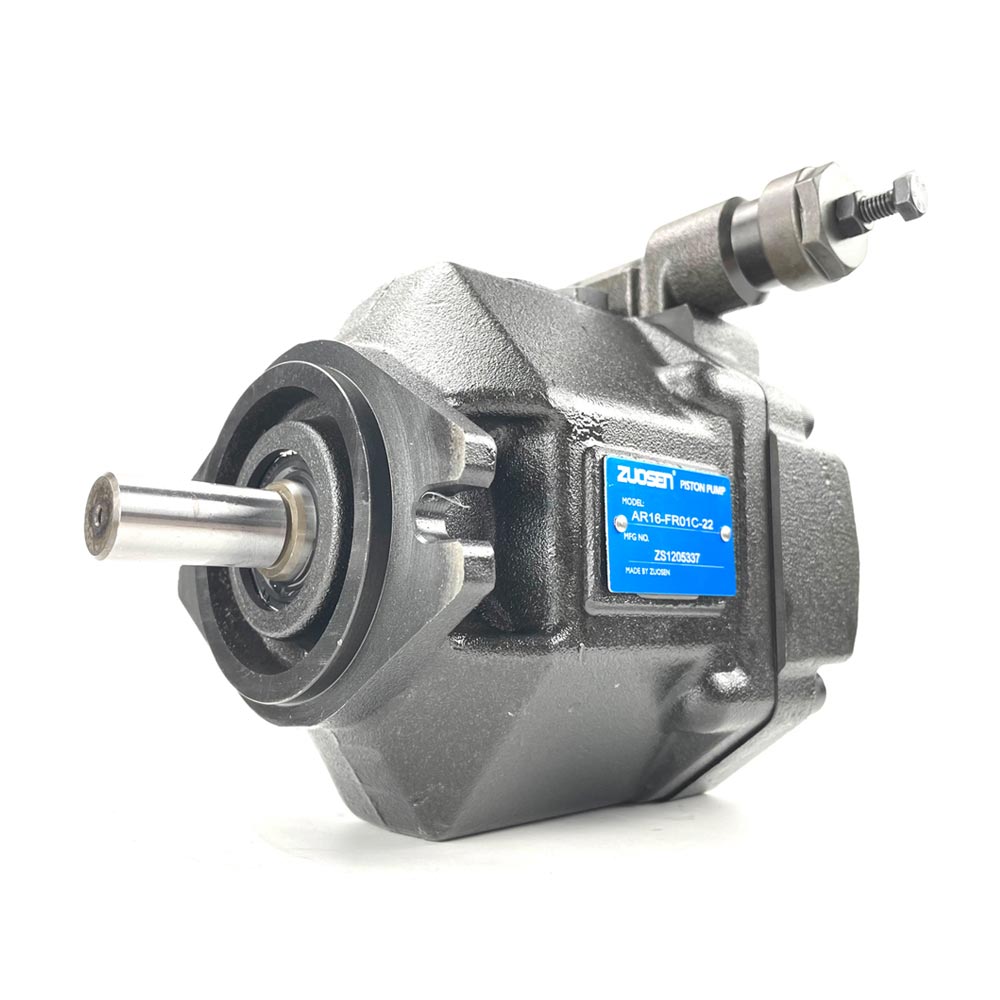 AR16-FR01B-22 Variable Piston Pumps
Model:
AR16-FR01B-22
Max Displacement: 15.8 cc/rev
Max Working Pressure: 21MPA
Shaft Speed Range: 600-1800 r/min
Rotation: Right from shaft end
Control Type: Pressure Compensator Type
Product Type: Piston Pump
Material: cast iron
Company Information
Zuosen Hydraulic is one of the world's leading manufacturers and suppliers of professional piston pumps,vane pumps,gear pumps, hydraulic valves and accessories. The Factories located at Chinese leading manufacturing centre- Foshan and Dongguan city.ZUOSEN owned advanced and precision machines and equipment, like Emag gear hobbing machine, Mitsubishi gear hobbing machine, Liebherr gear shaping machine, Horizontal machining centre DMG MORI, CNC grinding machine, NC honing machine, CNC lathe etc.Zuosen also owned the precision measuring equipment, like three coordinates measuring instrument, Gear measuring center, Rockwell hardness tester, the noise test room, Pressure &Flow & Temperature test platform,Surface Roughness & Dynamic Balance Tester leakage detecting tools etc.Now Zuosen has hundred long-term distributers and partners in worldwide.
Since our foundation, we have been committed to creating maximum long-term value to customers worldwide by providing quality-assured, easy-to-use, cost-effective and innovative products. To deliver this value to our customers, we make every effort to understand our end-users' needs and translate those needs into superior products by maximizing our research and development and manufacturing capabilities. Our team is made up of the most distinguished experts and engineers with years of experience in this industry. We have been investing a minimum of 30% of our annual revenue into new product development. All our products are manufactured with the strictest standards to meet international quality and environment standards. Click to learn more.
Instructions
Mounting
When installing the pump the filling port should be positioned upwards.
Alignment of Shaft
Employ a flexible coupling whenever possible, and avoid any stress from bending or thrust.
Maximum permissible misalignment is less than 0.1 mm TIR and maximum permissible misangular is less than 0.2°.
Suction Pressure
Permissible suction pressure at inlet port of the pump is between -16.7 and +50 kPa .
For piping to the suction port, use the pipes of the same diametre as that of the specified pipe flange to be used.
Make sure that the height of the pump suction port is within one metre from the oil level in the reservoir.
Hints on Piping
When using steel pipes for the suction or discharge ports, excessive load from the piping to the pump generates excessive noise.
Whenever there is fear of excessive load, please use rubber hoses.
Suction Piping
In case the pump is installed above the oil level, the suction piping and suction line filter should be located lower than the pump position to prevent air in the suction line.
Drain Piping
Install drain piping according to the chart and ensure that pressure within the pump housing should be maintained at a normal pressure of less than 0.1 MPa and surge pressure of less than 0.5 MPa.
Length of piping should be less than 1 m, and the pipe end should be submerged in oil.
In case AR16 and AR22 pump, a screw-in torque of fitting is 40 to 50 Nm. Do not apply bending and thrust torque to the fitting.
Bleeding Air
It may be necessary to bleed air from pump case and outlet line to remove causes of vibration. An air bleed
valve (Model Number ST1004-*-10*, Page 265) is
recommended for this purpose.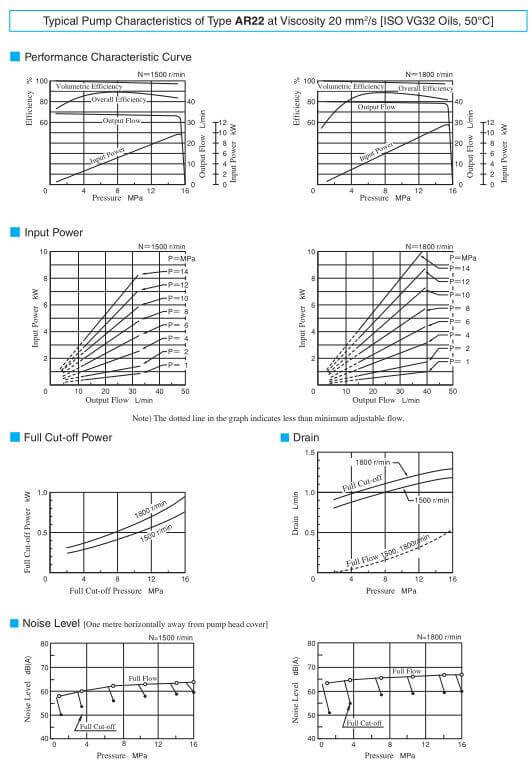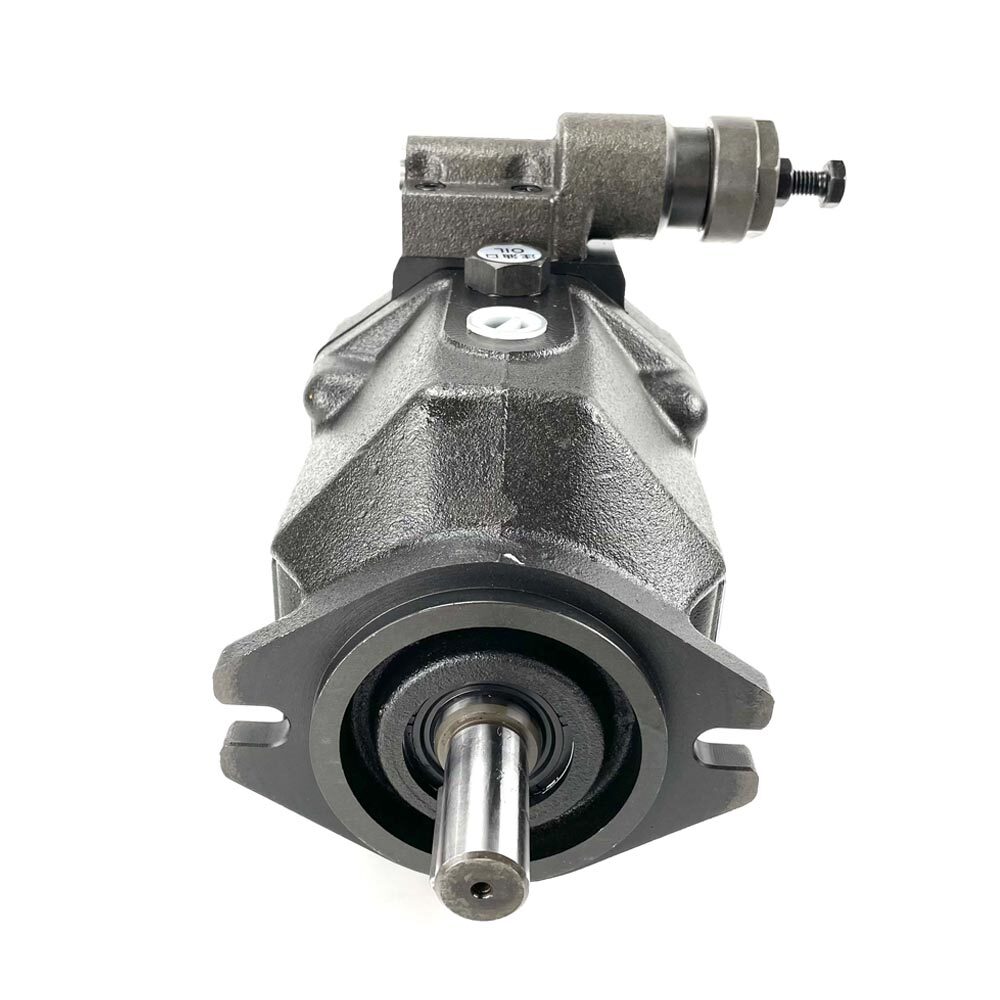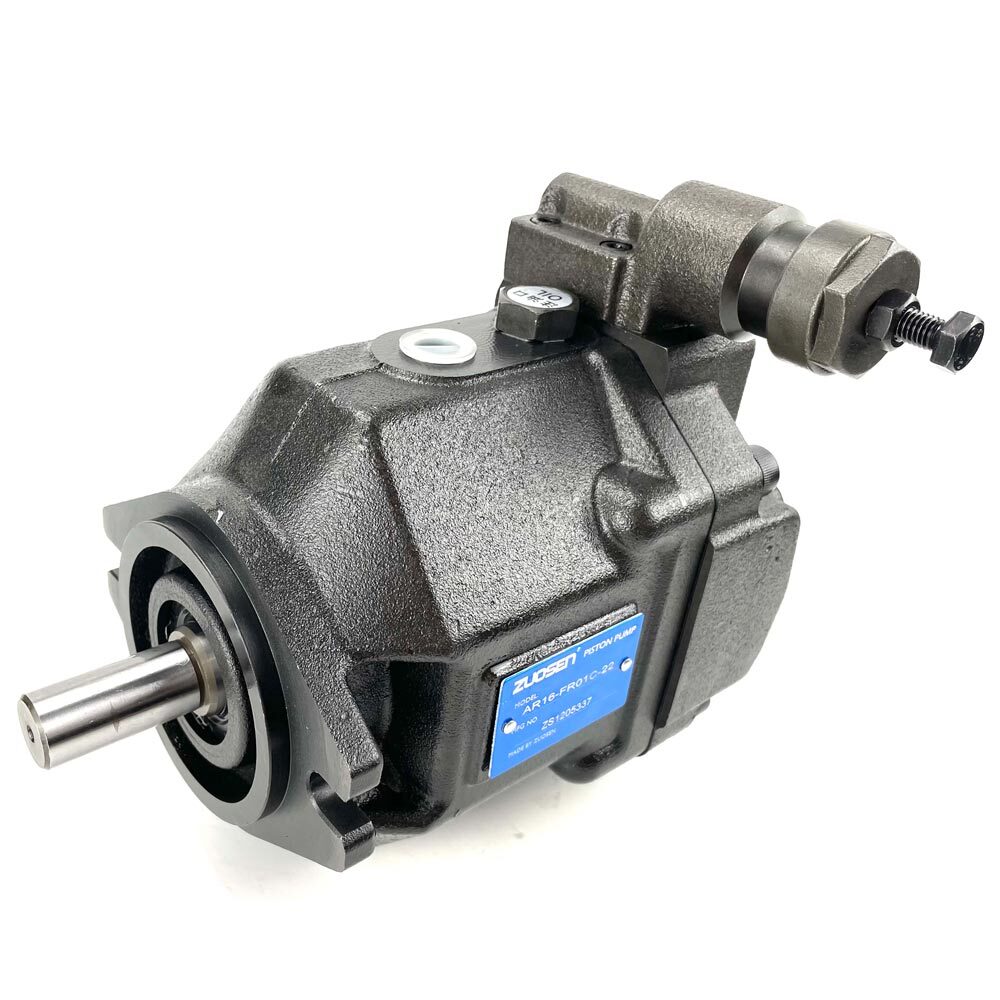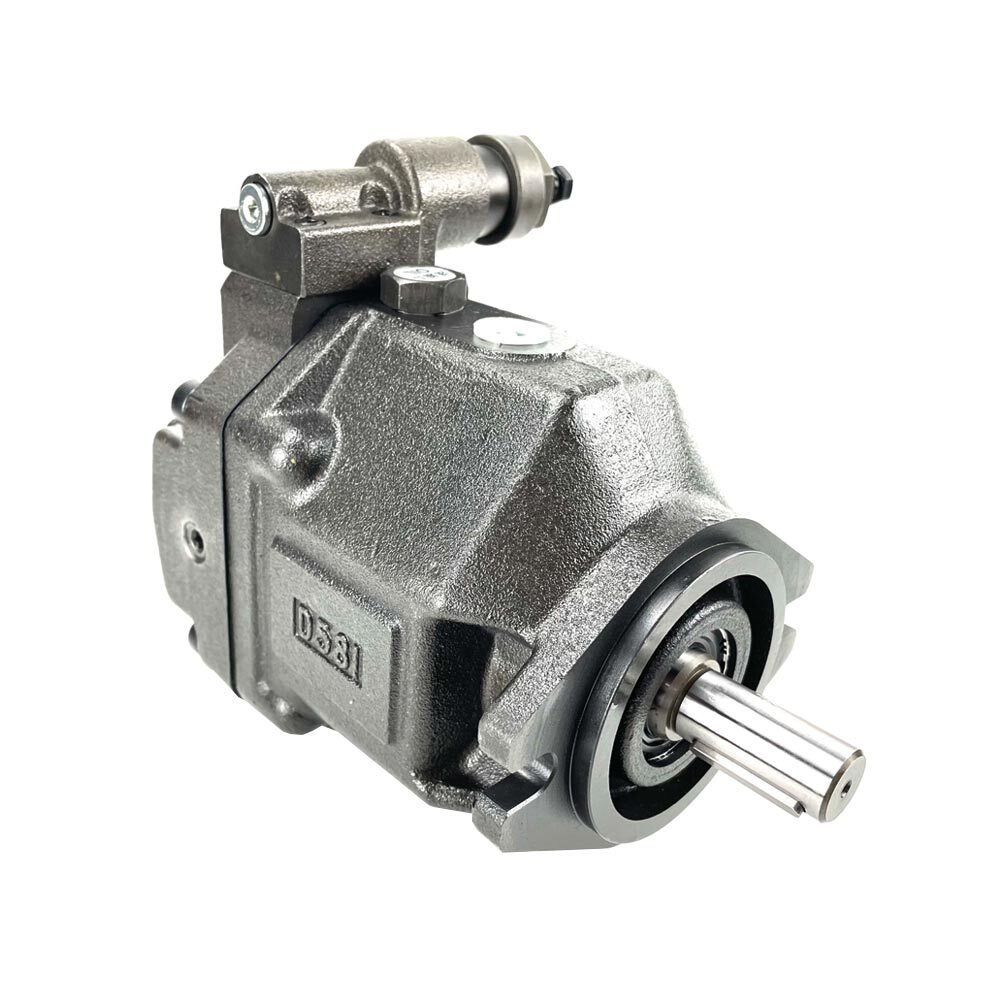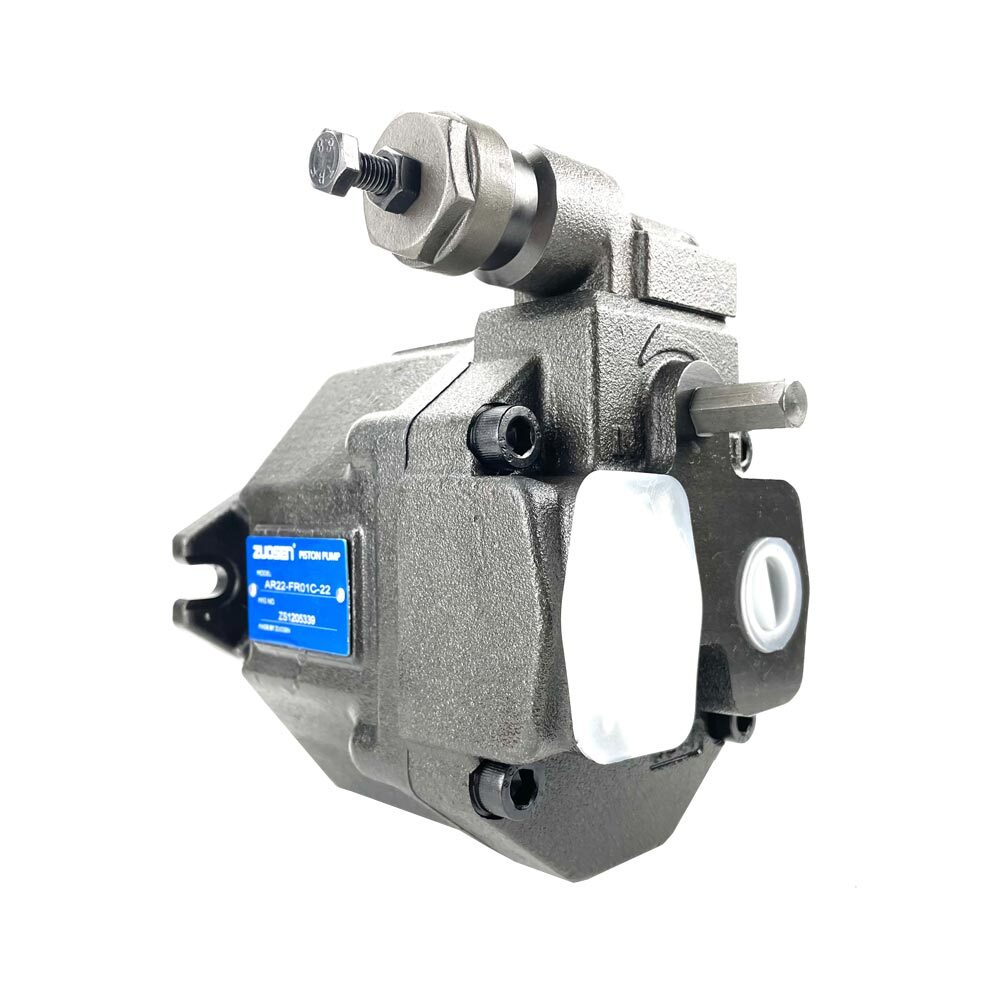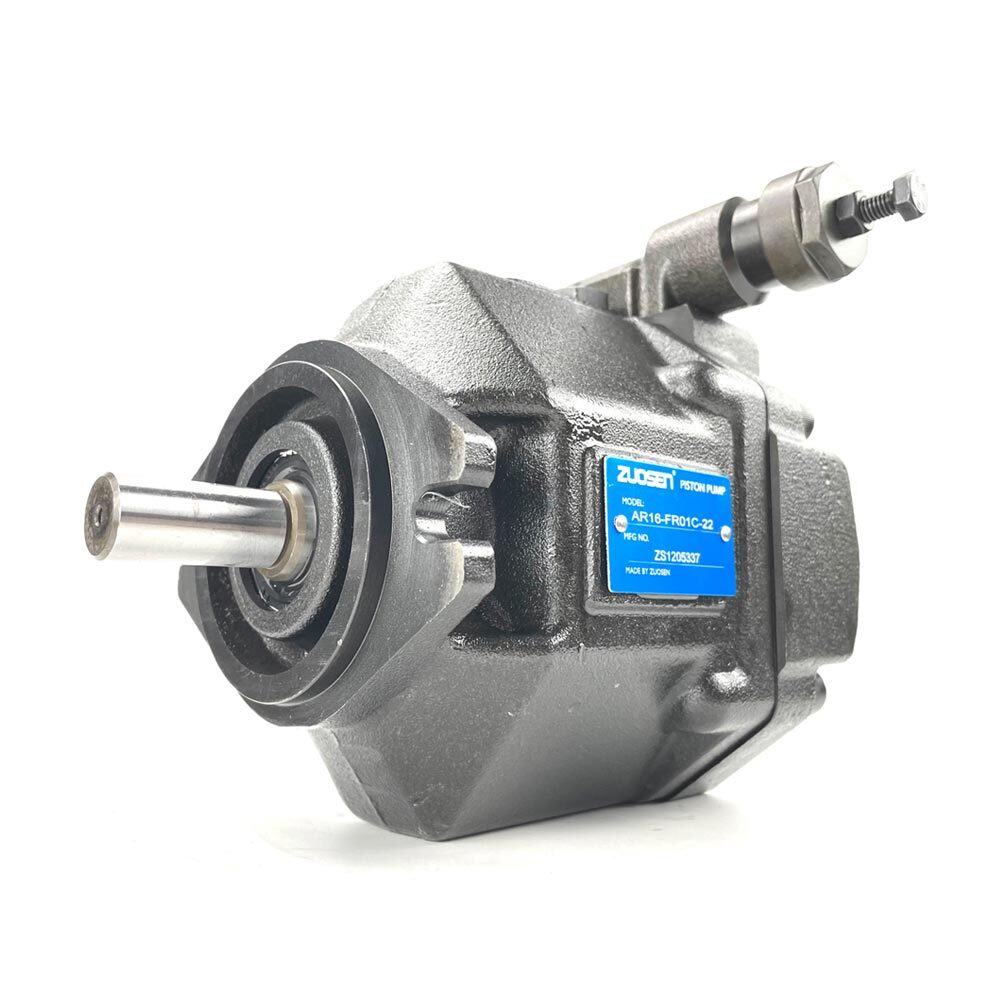 FAQ


Q: Are you trading company or manufactory?
Re: We are manufactory.
Q: How long is the Warranty?
Re: One-year warranty.
Q: What is your payment terms?
Re: 100% in advance, long-term dealer 30% in advance, 70% beofre shipping.
Q: How about the delivery time?
Re: Normal Models within 2 days, unusal models and bulk order within 5-10 days.
To protect your rights please read the following carefully

Bleeding air
It may be necessary to bleed air from pump case and outlet line to remove causes of vibration. An air bleed valve is recommended for this purpose.
Starting
Before first staring, fill pump case with clean operating oil via the filling port. In order to avoid air blockage when first starting, adjust the control valves so that the discharged oil from the pump is returned direct to the reservoir or the actuator moves in a free load.
Setting Discharge Pressure and Delivery
At the time of shipment, the unit has been preset to maximum delivery and minimum discharge pressure.
Adjust the preset delivery and pressure to meet your system requirements.
Adjustment of Discharge Pressure
Turning the adjustment screw clockwise, increases pressure.