A10VSO18DFR1/31R-PPA12N00 (R910945178)
Model:
A10VSO18DFR1/31R-PPA12N00
Max Displacement: 18 cc/rev
Max Working Pressure: 35 Mpa
Shaft Speed Range: 3900 rpm
Rotation: Right from shaft end
Control Type: Pressure controller with flow
Product Type: Piston Pump
Material: Cast iron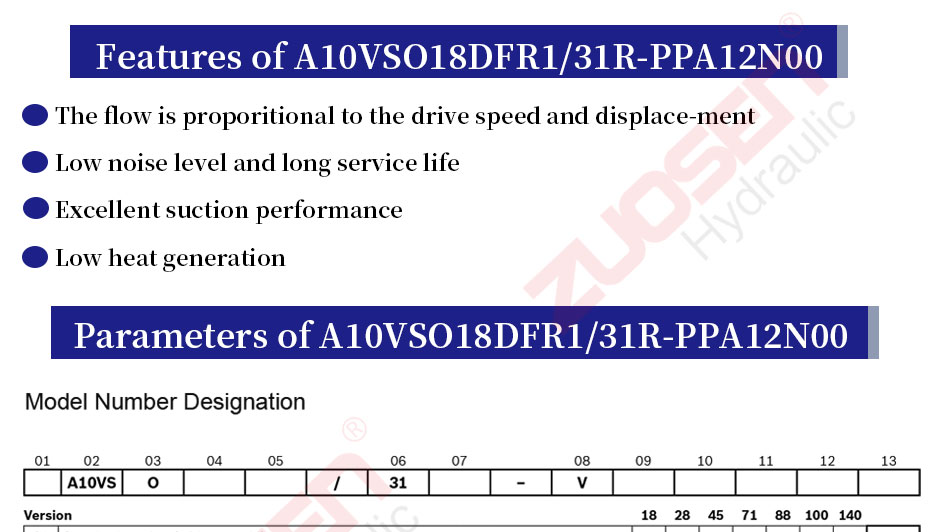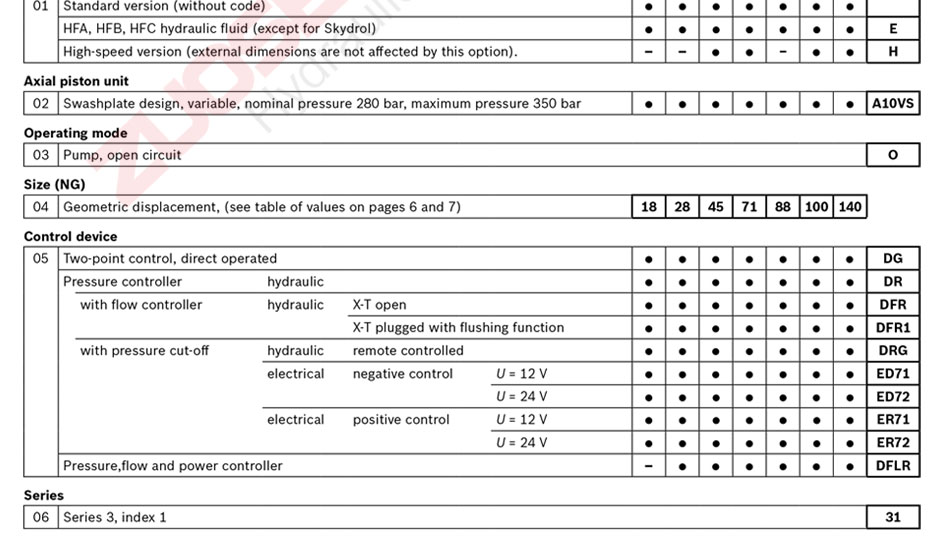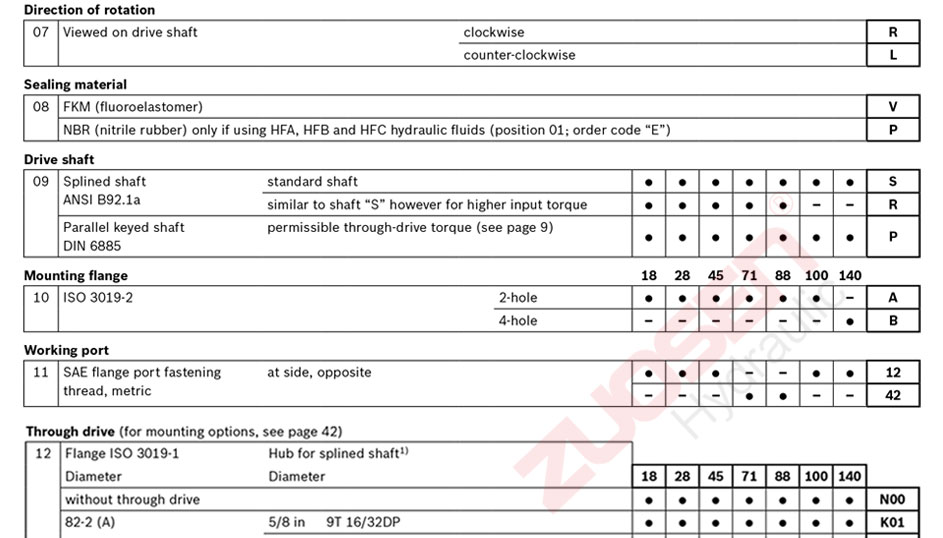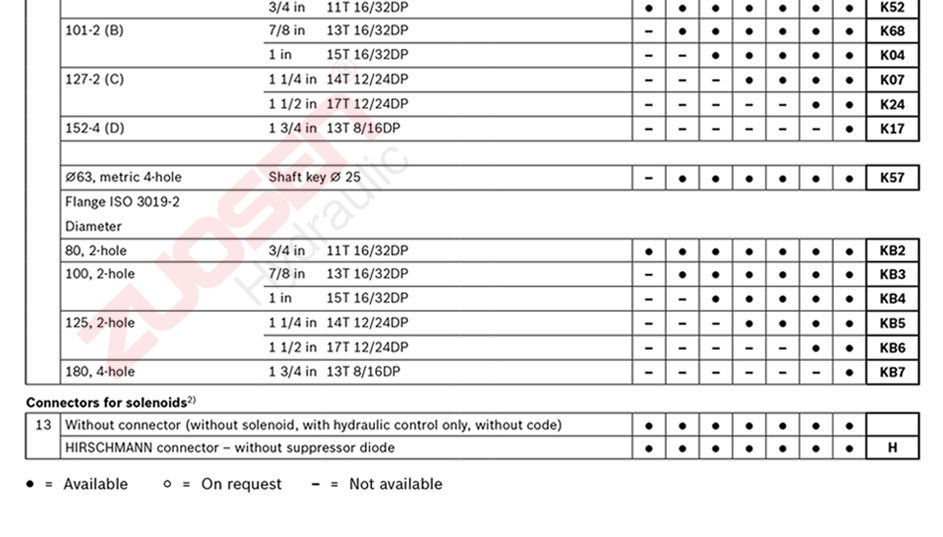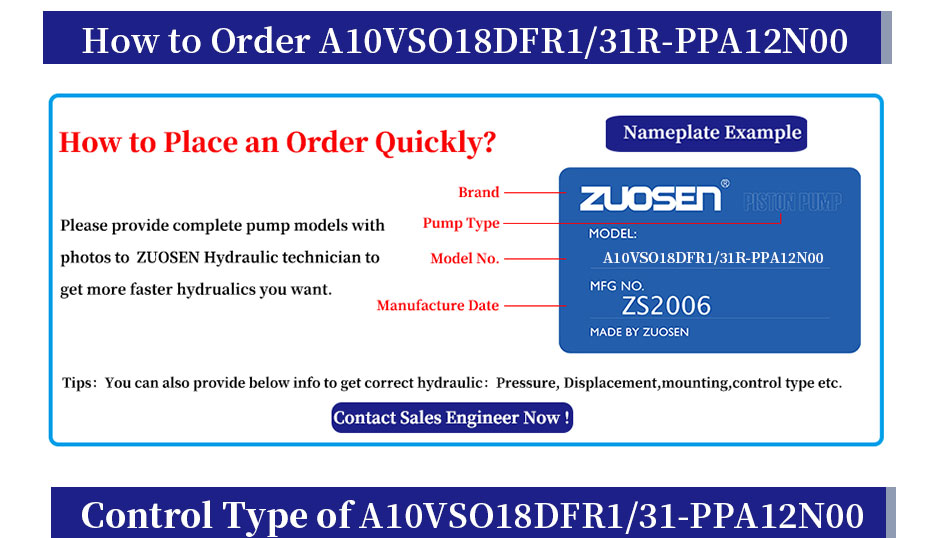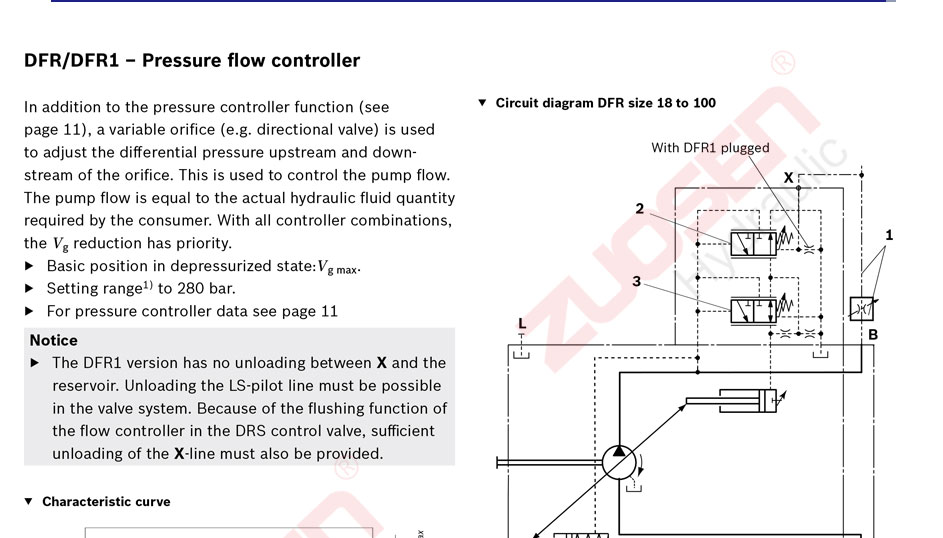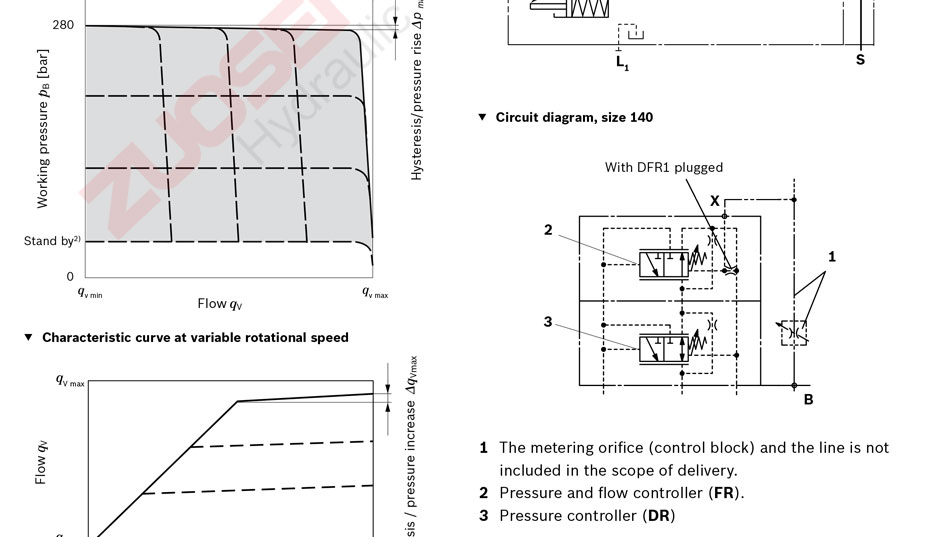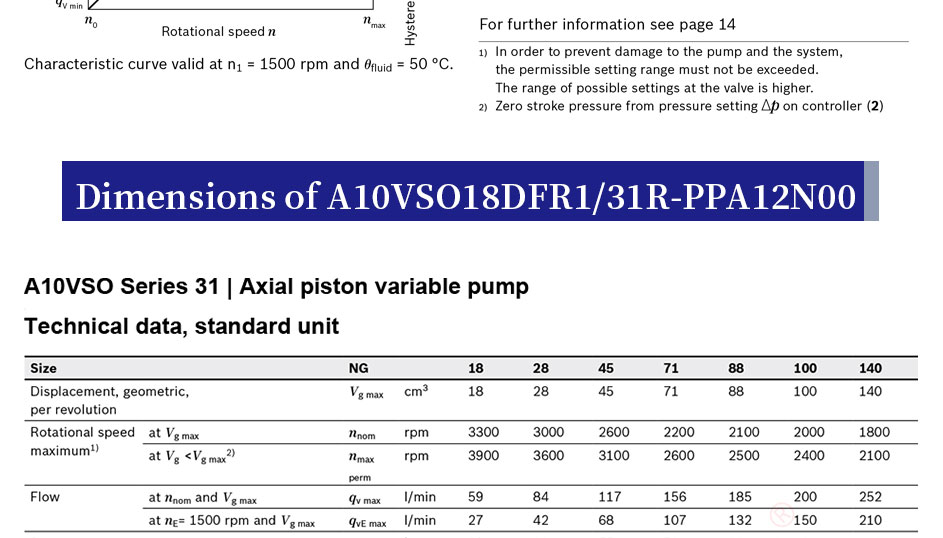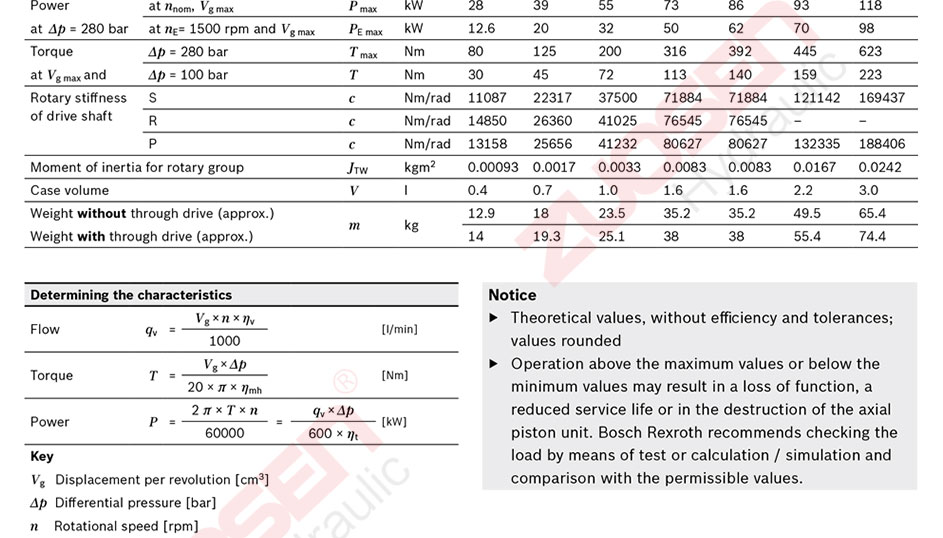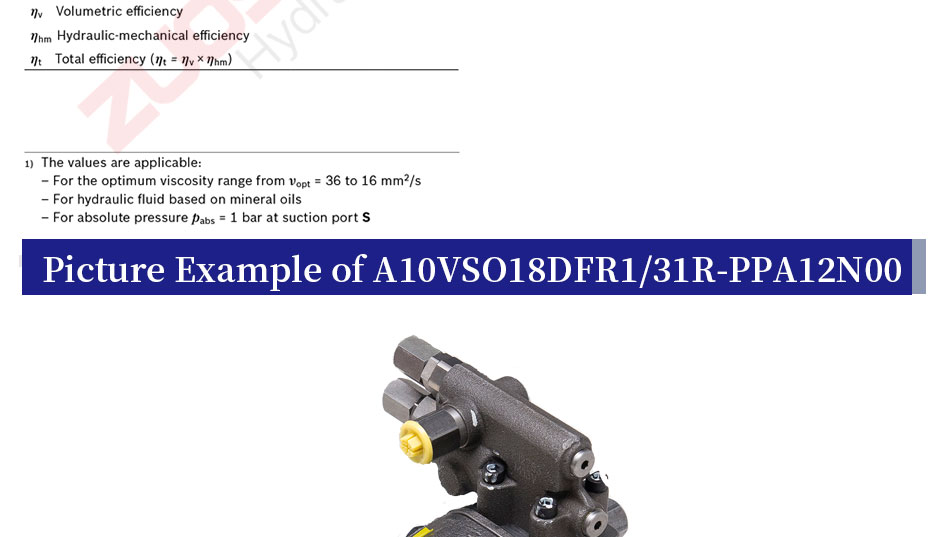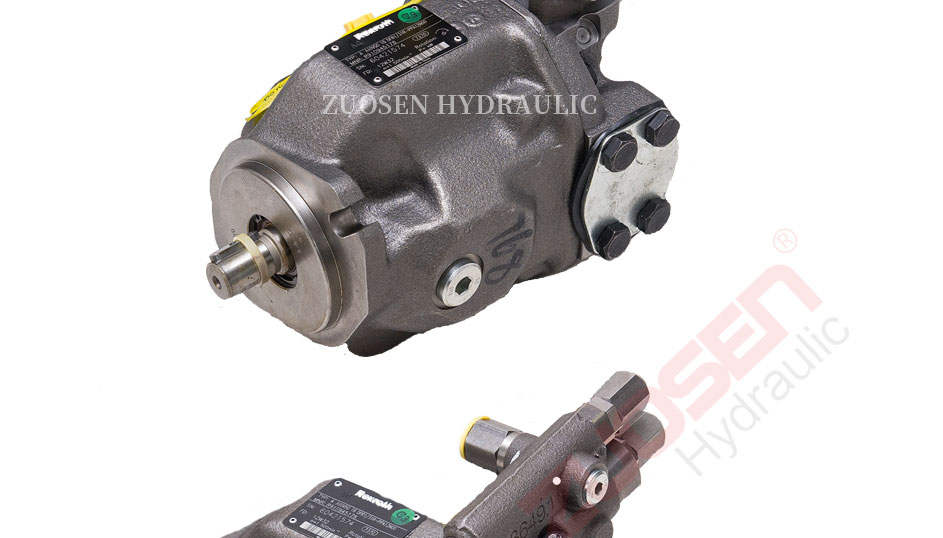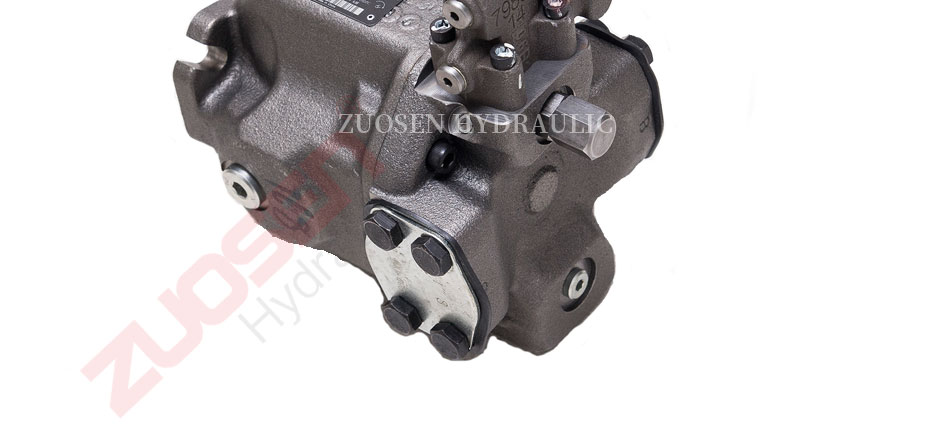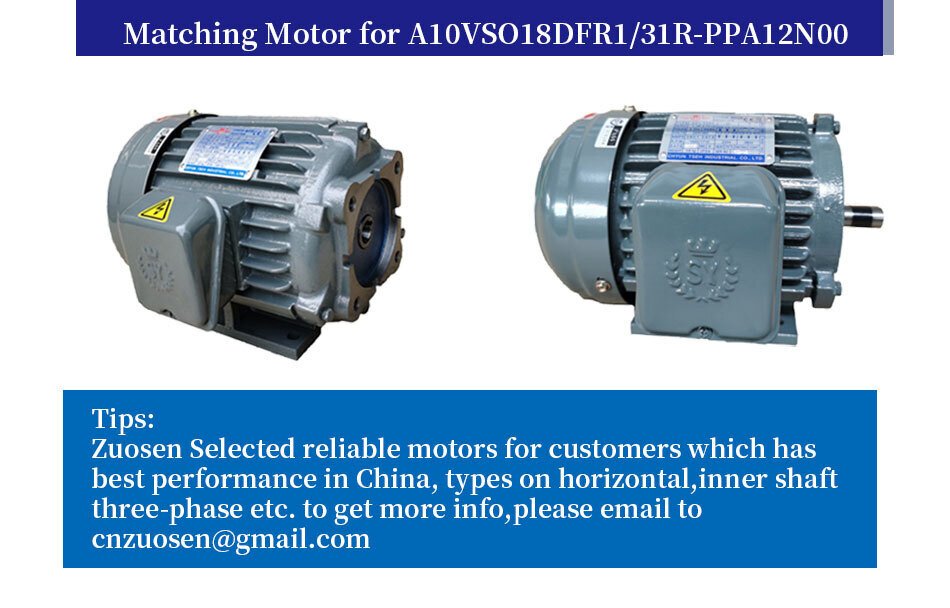 FAQ


Q: Are you trading company or manufactory?
Re: We are manufactory.
Q: How long is the Warranty?
Re: One-year warranty.
Q: What is your payment terms?
Re: 100% in advance, long-term dealer 30% in advance, 70% beofre shipping.
Q: How about the delivery time?
Re: Normal Models within 2 days, unusal models and bulk order within 5-10 days.
ZUOSEN also could supply below models with different control types and parameters:
A10VSO18DG/31R-PPA12N00 A10VSO18DR/31R-PPA12N00
A10VSO18DRG/31R-PPA12N00 A10VSO18DFR/31R-PPA12N00
A10VSO18DER1/31R-PPA12N00 A10VSO18FHD/31R-PPA12N00
A10VSO18DFE1/31R-PPA12N00 A10VSO18ED/31R-PPA12N00

A10VSO18DG/31L-PPA12N00 A10VSO18DR/31L-PPA12N00
A10VSO18DRG/31L-PPA12N00 A10VSO18DFR/31L-PPA12N00
A10VSO18DER1/31L-PPA12N00 A10VSO18FHD/31L-PPA12N00
A10VSO18DFE1/31L-PPA12N00 A10VSO18ED/31L-PPA12N00

A10VSO18DG/31R-VPA12N00 A10VSO18DR/31R-VPA12N00
A10VSO18DRG/31R-VPA12N00 A10VSO18DFR/31R-VPA12N00
A10VSO18DER1/31R-VPA12N00 A10VSO18FHD/31R-VPA12N00
A10VSO18DFE1/31R-VPA12N00 A10VSO18ED/31R-VPA12N00

A10VSO18DG/31L-VPA12N00 A10VSO18DR/31L-VPA12N00
A10VSO18DRG/31L-VPA12N00 A10VSO18DFR/31L-VPA12N00
A10VSO18DER1/31L-VPA12N00 A10VSO18FHD/31L-VPA12N00
A10VSO18DFE1/31L-VPA12N00 A10VSO18ED/31L-VPA12N00